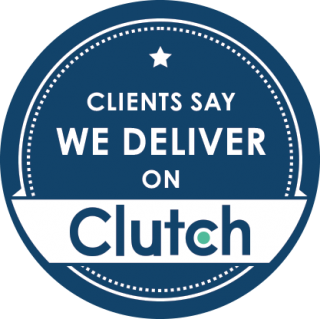 At ShootOrder, when you become one of our clients, we'll manage your social media accounts across a variety of channels to ensure that you are connected to your customers. More than just a service provider, we're focused on caring for our clients' reputation and business growth as we help them target their messages to key audiences. 
ShootOrder launched in 2013, as a digital marketing company. We're based in Hyderabad, India, and we serve clients around the globe. Our adept talent pool has a hunger for perfection that they bring to bear for clients in advertising, business services, media and information technology.
Our work hasn't gone unnoticed. We're proud to be featured Clutch, a B2B research firm based in Washington, D.C., to be included in their directory of top-notch service providers. Clutch uses its proprietary research methodology—based on a wide range of both qualitative and quantitative metrics to evaluate digital firms around the world.
Agencies are scored based on references and reviews, clients and experience and market presence. It's important to note that Clutch interviews each agency's clients directly so they can provide honest, transparent and unvarnished input about the services they've received. We're glad to say we made the grade. They've already interviewed one of our clients and we are happy to see they had a good experience!
Here is a quote from that interview:
"I feel they're [ShootOrder] well-organized, stick to the timelines, and their promises."
Feel free to see our profile on Clutch. They cover a number of different digital marketing segments (some of which we cover) and many other companies in the digital design and development space!