In the world of digital marketing, there are thousand myths of SEO, and they have been causing confusion among designers, webmasters, and digital marketers. Most of the things you think you know about Search Engine Optimization, may have been true a few years ago but have changed now. To win an SEO, you have to come to the reality. The reality is that search traffic converts 9% better than social media traffic. But, in order to get it, you have to stop believing in some myths.
SEO is about ranking 1 on SERPs
Nowadays many SEO companies will promise that they will land your website at the 1st position, but even if they manage to deliver their promises, SEO is not just about the ranking, especially when focusing on the goal of reaching the top spot. The important point in SEO is to increase traffic, engagement and conversions and this cannot be achieved by just focusing on the website's position in SERPs.
It's true that being on the first page of SERPs can lead to an increase of traffic to your page, but the goal is not to simply gain the 1st position.
Let me give you an example
Featured snippets, the summary of an answer to a user's query that is displayed on top of SERP, can lead to an increase of traffic of up to 25-30%, but most of them do not come from the first organic result. Thus, it's the content optimization and relevance that may lead to increase traffic and make your SERP position more effective.

Content is King
This is one of the biggest myth about SEO out there. It's the only reason that has infected digital marketing for years. Content with high quality is important to SEO. However, it's not all that matters. You can have good content but still not rank high on Google or have high traffic. The key is to have good content and optimize it well.
Meta Tags help your rankings
Meta Tags does not improve your rankings anymore, but they are no longer even indexed by Google and Bing. Meta tags are HTML tags that appear in between the opening and closing <head> tags. They're used to show preview snippets for a specific webpage in the search results.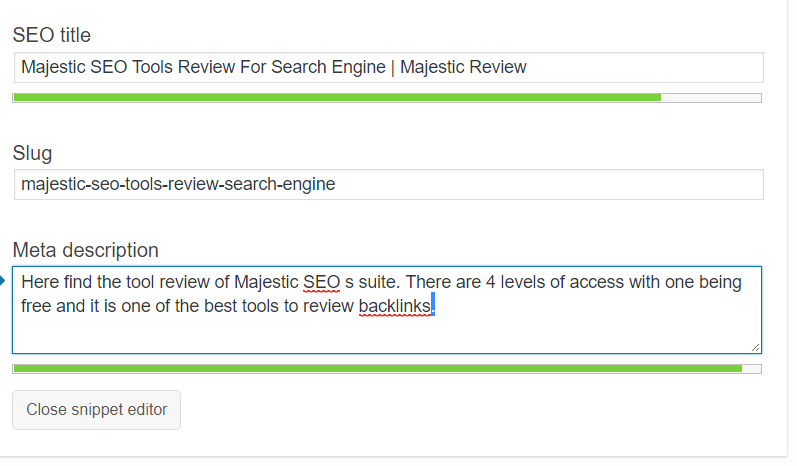 The 3 elements of a meta tag are:
The title tag

The meta description

Meta keyword or phrases
The title tag is the html element appears in the <head> section of a web page, but it's a necessary page element. On the other hand meta description and keywords, are optional page elements in the word press. Google may pull text from the page body as a snippet on absence of meta description. Google doesn't use the meta keywords in page rankings. Still, meta descriptions are still relevant and it makes sense to spend time on it. Meta keywords will not help you in search rankings, but meta tags help to tell users and search engines what your site is about.
Image optimization is not necessary
Image Optimization is more important in SEO and even if it is an easy process, we sometimes need to remind ourselves to do it when creating new content.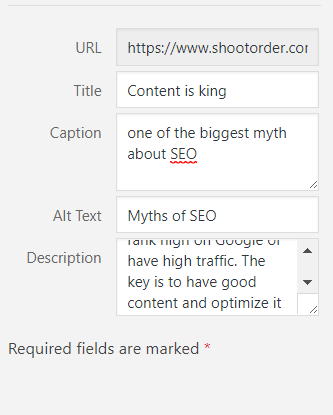 As we know search engines cannot see your images, you need to provide the right description to make them visible. Google says, you use descriptive titles and captions, while the use of a keyword can also be useful.
Always make sure you fill in the fields of title, alt text and description of the image, as they all contribute to the increased possibilities of having your image visible in search engines. Also, keep in mind that a unique image has more chances to be seen, compared to a boring stock photo.
Local SEO is not for everyone
Local SEO can help your business stand out in the SERPs. It is becoming more important year-by-year, but not everyone understands yet how it can be useful even in the least expected case. You don't have to own a physical area for business to benefit from local SEO and here are some of our suggestions on how to take advantage of content gaps and structured data.
When you feel that your business is still struggling to benefit from local SEO, then you have to start with a few basic steps, in order to help its local visibility.
Is your business listed on Google Business?

Do you pay enough attention on your reviews? 

How is your customer service?

Do you provide the right information on your online presence?

Are you focusing on mobile customers?  
In the latest statistics 94 % mobile searches are from local area only. These are factors you need to consider for Local SEO.
This is time to leave all the myths of SEO and go with facts.