Once upon a time there was a website, rich with content and code as fine as gold, great were its motives but nobody appreciated hence its fables were untold, the knights of web development fought every night to make the UI appeal, but failed in vain to everyone's plight. Freelancers took this tasks to their valour but then gave up as the code was dark and full of error.
There are plenty of such tales that have ended as happily ever after, while some have have rather ended in great agony trying to figure out the best possible way to improve organic traffic to their website and thereby improve their brand image with the help of a digital front and make an impact that flicks out competition. Because no matter how advanced sponsored results are people still tend to think and trust organic results as they feel those results are proven products or services. Well the answer is simple you…
Stop, its actually not that simple, let me tell you why, In my years as a digital marketer I have learnt one bitter truth "Marketing is a marathon, Not a sprint" which is also my Skype status 😉 Digital marketing especially in the organic channel is a bit tricky mostly there are numerous examples of DM fails mostly due to either outsourcing work to incompetent resources or having unknowingly applied ancient or black hat SEO techniques while trying to do DM themselves. So circling back here are some major Do's and Dont's that we commonly practice in digital marketing to help you understand what's best for your digital assets.
Nay!
SEO on Autopilot a.k.a The Big Bad Wolf
For those of you who are mistakenly combining SEO on autopilot with marketing automation here's the difference Marketing Automation are the friendly tools that help us digital marketers to seamlessly perform tasks like competitor analysis, keyword identification, multi platform social media management and more, in short these are the good guys in this story.
First the truth is SEO on autopilot is not truly on autopilot, the setup and feeding data into it is a daunting task let alone the need for you to assign the strategy, only someone with in depth knowledge about SEO is qualified enough to setup the tool and in fact even then he/she might end up doing it manually as that would be a better option.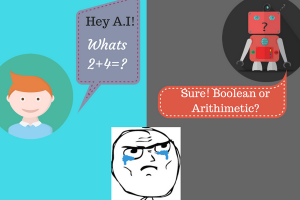 Also, tasks like authentic profile creation, identifying link building assets, monitoring traffic, Link scheduling and ping submissions all have to be done manually and there is no way around it.
Obsession with the Enchantress: SEO
Just relying on SEO might not do you much good, these days an overall approach to get traffic to your website is advisable. How you ask?
Managing a good social media profile is a good way to start, additionally creating and managing blogs have proven beneficial, if you wish to take this up a notch then try getting some paid search campaigns either as Search/display ads or Awareness campaigns on google display network and Facebook ads
The Traitor called Link Building
Yes, the good friend called link building can sometimes backfire to an extent that it can do some irreparable damage. Links coming from spammy websites and links that have plagiarized content in them are major hazard flags that search engines can quickly identify thereby demoting or suspending your website.
It is advised to generate genuine backlinks from high domain authority websites and improve the quality of these links with pyramid link building.
Aye!
The Magical Mirror called Mobile responsiveness
It's true, the future is mobile! On April 21, 2015 when google announced that it would and I quote "Google Search will be expanding its use of mobile-friendliness as a ranking signal." the world of DM started chasing the concept of mobile responsive websites and Accelerated mobile pages.
In 2017 there are an estimated 10 Billion Mobile Connected Devices are currently in use that make up about 70% of global e-commerce transactions as per stats derived by Criteo. This compared to a mere 40% in the year 2015. Now you decide what to do next.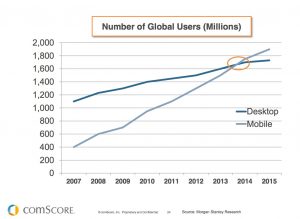 Go figures!
The golden spell: Don't sell upfront, Pitch a better solution!
I think this is pretty self explanatory and not technical to understand hence i'll leave this to your best judgement on how to accomplish this. A piece of advice See what your competitors ranking above you are doing.
The two way attack: Run ads on your brand keyword
Has it ever happened when you try to recharge your Vodafone number the first link to pop up is Paytm via ads?
This is a common trend in search results, where the competitors usually runs ads on your brand keywords, a good example try searching for your favourite car there is a good chance you will find cardekho or carwale on top.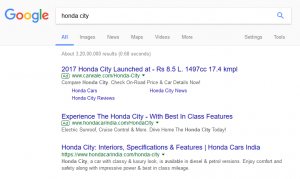 What I'm trying to say here is that it's vital you run search ads on your own brand keywords this will benefit immensely as the cost of ads will be much lower due to high ad relevancy and you being first on the search results twice one as sponsored and then as organic search result is sure to capture the lead.
Respect the King: Content
If you are reading this paragraph that means…
You have already understood the value of content on your website, However since you might have by now read a million articles about the importance of generating unique content, and how it helps in keeping your audience hooked. I'll move on to the  next most important objective which is telling google that you have uploaded new content on your blog.
This can be achieved by pinging google to update its record of your sitemap, this usually happens automatically but is advisable if you upload lots of content daily or update your existing content regularly.
http://www.google.com/webmasters/sitemaps/ping?sitemap=URLOFSITEMAP.xml
You can also run automated scripts or Issue the HTTP request using wget, curl or other command line tools of your choice.
Additionally, inserting high impression keywords from webmaster queries and interlinking articles with existing articles can help immensely.
Hence we now come to the conclusion of our story, hope your journey through the realm of digital marketing ends in "happily ever after"!