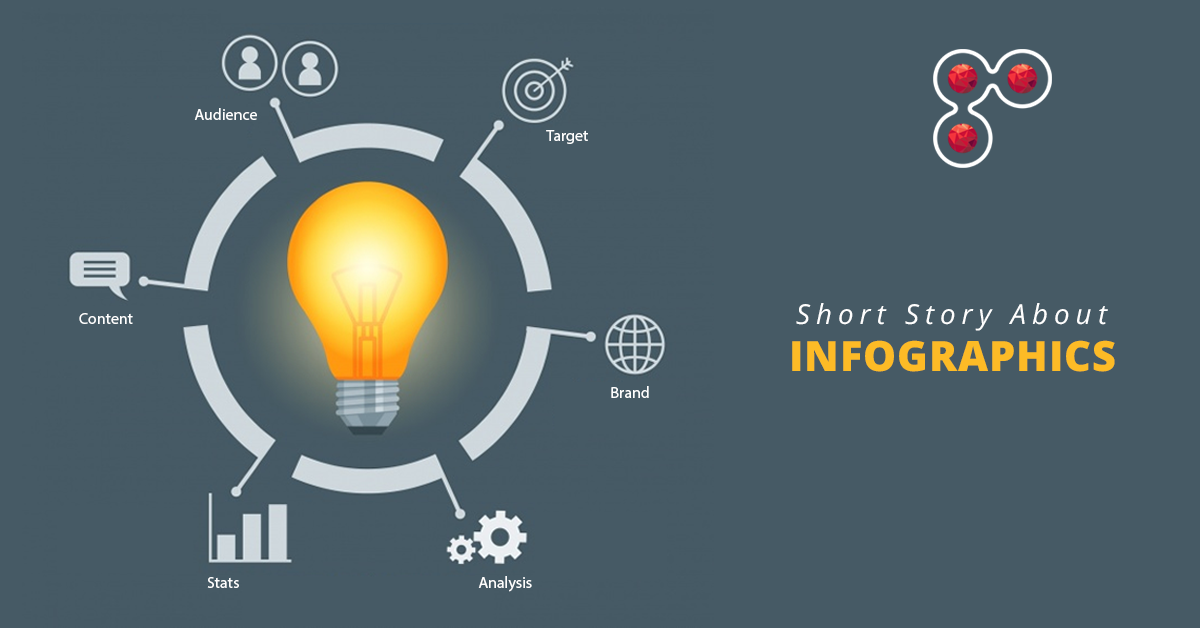 Off late, with a good number of strategies in digital arena for brand promotion including blogging, social media, and email, marketing professionals often struggle to single out the best choice for promoting their brands.
Conventional tactics like article writing, blogging, white papers, certainly have their place – in the form of long written, time consuming pieces are almost a backlash against throwaway bite size content in content marketing. In today's digital world, where we have only got 7 seconds to grab customer's attention, it is certainly impossible for a reader to scan lengthy complex articles and grab the information.
Besides that, there are people out there craving facts and statistics to understand what is really going on are hungry for data so they can make informed decisions.
The best possible solution is Infographics.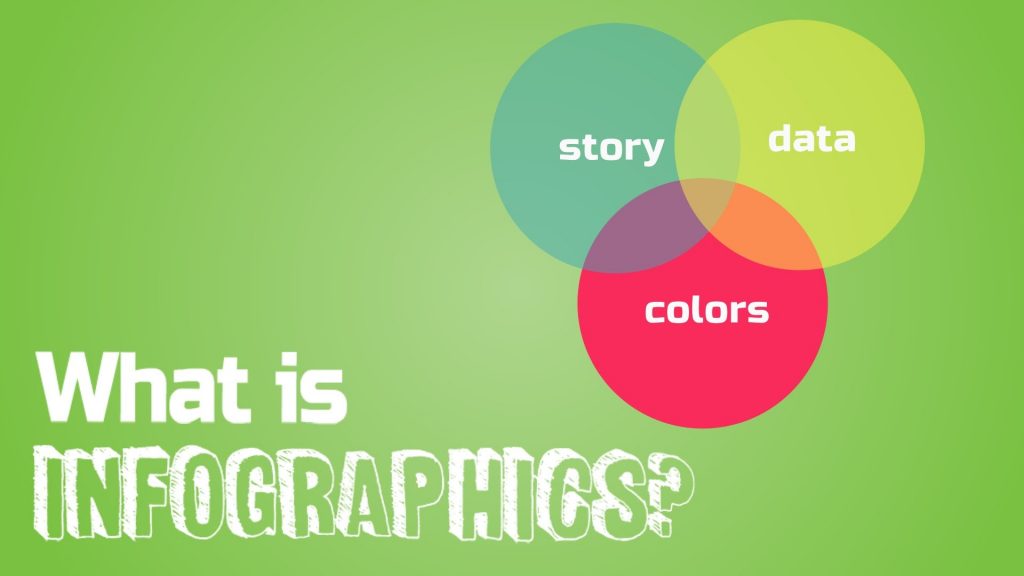 Infographics…. What?
It is an astute combination of data, words and diagrams which allows the reader to get to the core of a subject in considerably less amount of time in watching a video or reading a blog post. In a gist, infographics are a mix of writing, data analysis, and design with the sole purpose of delivering the information in an easy-to-digest and engaging format. Also, it's important that your infographic data really be right to get your brand promoted.
Fact: Human brain processes visual content 60,000 times quicker rather than the text.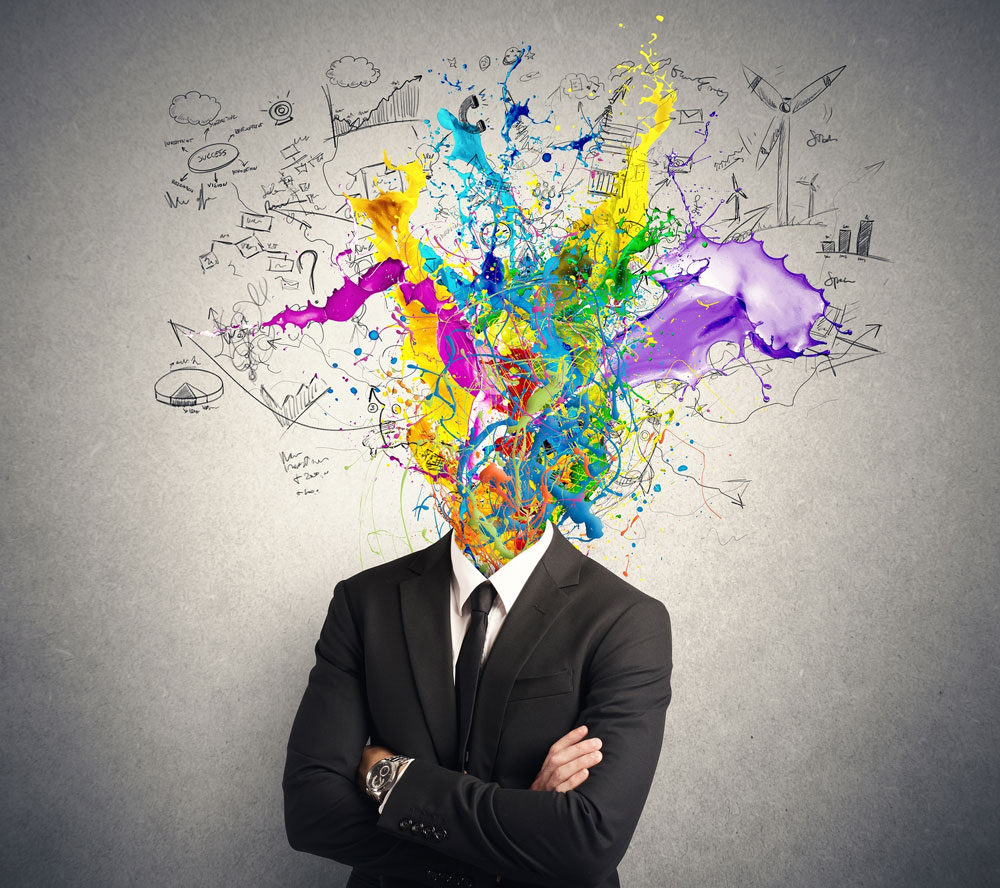 So, how can Infographics help in Digital Marketing Strategy?
The visual web such as Facebook, Instagram, Pinterest has demanded that we create eye candy pieces of content with authenticity thus making infographics the ideal cornerstone in a good marketing strategy.
Infographics are the great tools for taking any news events or stories and turning them into major marketing opportunities for your brand.
If that sounds easier said than done, you would be right. But as a content marketer and/or entrepreneur, analyze the impact of the quality content that has on your audience. So, what's the point in creating low grade infographics that people will shrug at and move on from at a glimpse?
What's next?  How to give your Infographic a boost?
In order to get a successful and/or viral infographic, some general planning and design skills are must. A truly interesting infographic brings a variety of useful information and the facts. Be certain on the focus of the infographic and let it speak for itself.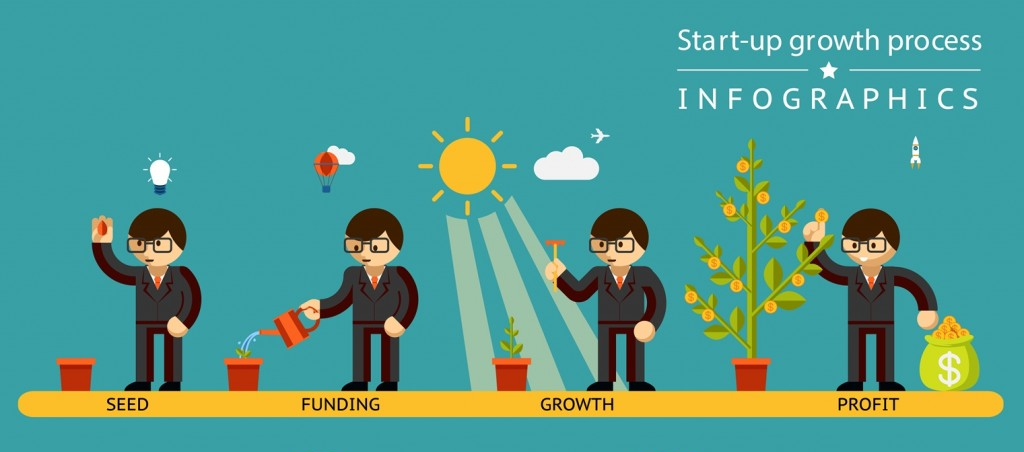 Be Picky About the Topic:
Yes, you heard it right. Put yourselves in the reader's foot and create an interesting and engaging infographic. The theme of infographic can make or break your brand promotion. If audiences aren't just interested in the specific theme, your infographic could fail miserably. So, analyze what is in your audience's best interest, what's trending at the time.
Choose the themes that have the likelihood to illicit an enthusiastic response from audiences and can exceptionally promote your campaign.
Smart promotion:
There are a lot of approaches to uphold your infographic, yet one that works staggeringly well is blogger outreach. The idea is that to trace the bloggers in the particular niche and ask them to host your infographic on their blog. Simple as it sounds, identify the bloggers who had already published some infographics on their blog and ask them to advocate your infographic.
Easily Tailored to Target Audiences
Targeting and retargeting is super-imperative in current digital marketing. Understanding what are  your client's need  is vital for creating any type of  content.
Your infographic design should be in such a way that it can be very easily tailored to deliver information effectively to different user groups. Even when there is more than one facet to your business, the infographic should be able to drive leads from more than one demographic. This means that not all of your business's messages and information will be relevant to all of your following.
It's very simple to make changes to infographics. Each and every piece can be unique and exotic designed to spread the key and relevant information to different group of target audiences.  In a nutshell, infographics are much more versatile and easier to swing in this way than your blog output will ever be. So, ring the changes and let each infographic created speak itself to different sets of audiences and engage them in your brand.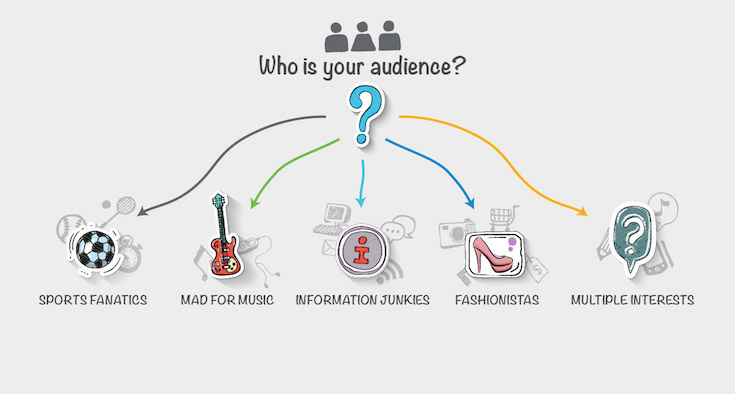 Creating a Bond with Audience:
Infographics have the skill to make any heavy or difficult subjects clear sailing and easy to understand. Brands or Companies that pertain to a niche or a specific industry can use infographics in their content marketing strategy to communicate with their audience properly and make their products or services look more reachable. It is proven in stats that 80% of consumers opine content marketing helps them feel closer to the company.
Have a Strong Focal Point:
Ensure that content created is based on one focal point otherwise the infographic becomes of a complicated to understand or just a mess of images and text. Due to its versatility, the creator can easily get carried away but the infographic will then become overwhelming rather than helpful.
Relying heavily on one central graphic that strongly communicates your overall theme and message will do the infographic justice and eliminates confusion for the viewer.
Once you pulled together the main theme you can turn pay attention to all the sub topics.
Choose the right marketing strategies:
In order to secure that the infographic go viral, one should define the first and foremost  way or approach for  its marketing. What is the best channel to suit the needs of your infographic?
Conclusion:
There is no such magic button that will make your brand or company popular over night. Although, Infographics are a great way to provide this data to your audience, it can also help you build your audience faster, and each time you publish one, you are likely to grow your customer base even further. Ensure your content calendar is always varied and topical, as audiences will be far more likely to perceive your brand as fresh, engaged and dynamic.