Do you really know how much money you're making from your organic search? Or from your marketing campaigns? The Google Analytics Goals does a great job in telling you that from where your customers are driving in but it doesn't immediately tell you about how much money you actually made from them.
But Google Analytics give you an option to calculate this for you. You can easily break down your revenue and sort them into campaigns, referrals, or keywords. All the traffic sources will have the per visit value, which sounds like some delicious data.
That option is called as Goal Values. The Google Analytics will allow us to define the desired goal values and settle our reports with data to find out from where the revenue if coming from.
How to Setup Goal Values
Follow these steps if you want to Setup Goal Value:
Go to Google Analytics standard reports page
Click on the "Admin" button at the top right side of the page
Then Click on the "Goals"
Now from one of the existing goal sets, click "+ Goal" (goal sets are a way for you to easily group the goals) if you are setting up a new goal.
You have the option of entering the goal value if you want for each goal type. For example, if the goal value is of $10, then you should simply enter 10 in the box and the Google Analytics will take care of the rest.
The Most Popular Use for Goal Values: Leads
The goal values metrics are perfect for the leads. If there is no purchase then there will be no option of e-commerce tracking. Since leads are usually easy to quantify, let us talk more about those goal values.
If you want to figure out the goal value for a lead? Let's work like this!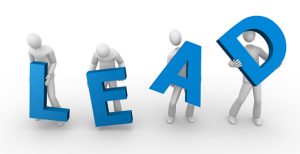 Suppose you have a travel agency in the Southeast of Asia. You have received 10 leads in a month where the revenue was $12,500. Now divide the total revenue ($12,500) by the number of leads generated (10) that means your each lead is worth of $1,250, and that is the goal value you need to set.
The above example assumed that all your leads were generated from your website. Your sales funnel can be probably a bit more difficult. While calculating the total revenue and the leads which you received, don't include the leads which you generated from other sources like social media, affiliates, word-of-mouth, referrals etc. to keep you data clean which will help you in taking better business decisions later.
While calculating the revenue and leads, refer the data from the past quarter or month.
Other Examples of Using Goal Values for Leads
Newsletters: Similarly, take the total revenue which you received from the newsletter subscribers divide it with the total number of subscriber you have, and that is you goal value for a new subscriber.
Document Downloads: Let's say you gave away a free ebook to get the leads. Now calculate how much revenue you made from the leads that generated from a document and divide it by the total number of download.
Webinar Signups: Firstly, find out the number of people who click through to your webinar signup page and now how much you made from that particular webinar. Divide the revenue by the clicks.
Affiliate Links: Go to your affiliate program (ClickBank, Amazon etc) to find the total revenue and then divide the total revenue by the number of clicks that your affiliate links received.
Trial/Free Accounts: Find out how much money you make if one user upgrades to paid account. Now divide the total number of trial accounts you have.
What if you don't have this data?
If you don't have all these data that means you don't have enough customers. If you're just starting up your business or small enough that you don't regularly generate leads or purchases on your website, then stop worrying about the Google Analytics goal values and focus on getting more customers and subscribers to your website.
When you really know what you're doing with your business, then stop assigning the goal values to the following metrics:
Visit Duration
Pages/Visit
Social Media actions
Comments
Any action on your site which doesn't directly produce a purchase or lead.
To start tracking your ROI of your website, go and get your goal values set up. This should be a high priority task for you to calculate the Return On Investment.