You might have been using twitter for sometime to promote your Brand or you might have just get it started but chances are that you have noticed certain brands on twitter with followers count in thousands and of course, you want followers too! But first point you have to keep in mind is that they did not get those followers over night! Yes, it takes a lot of time and efforts to get thousands of followers on twitter.
It is certainly tempting to do some things and gain followers but you will be viewed as a spammer and shameless self promoter if you do so!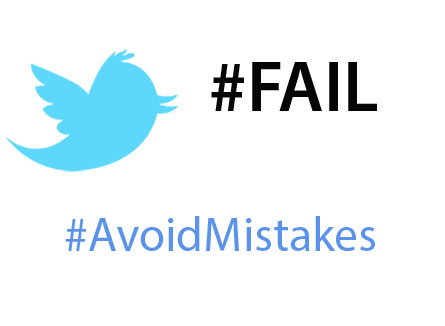 So here are two things that a Brand needs to avoid at any cost no matter how tempting it sounds.
1. Aggressively Following People
Yes, Following back your followers on twitter is a step in engagement with your followers but following everyone you can find on twitter with an intent they might follow you back is to be avoided. This might not only help you but this could potentially damage your reputation.
2. Sharing Self Promotional Content
Perhaps, your company is doing very well and you have a new offer every day but don't self promote your self too much. Of course, after all you are building fan base on twitter is to promote your brand but don't do this too use. Use twitter sensibly to promote your brand and give your audience Interesting Stuff!
The only help you can get on twitter is with your content! Engage with your audience, reply to the tweets in which you were mentioned and follow back if they need to DM (Direct Message) you! It's simple! Don't Spam your Followers!