Until just a few years back, one had to stay glued to the TV to watch a cricket match and follow the scores. If you had to go out, the best you could do was call up somebody at the house frequently to know the scores. If you were lucky enough, the place you had to go to had a TV where you could watch the matches. But those days are now long gone.
With the evolution of smart phones, the dynamics of the world has completely changed, and transmission of information has never been simpler. Technology has been getting better and better every day, and everyone is in the race. It is quite a challenge to make sure nobody is left behind.
Having taken efficient advantage of the world's social connectivity is the International Cricket Council (ICC). The ICC World Cup 2015, which began on February 14th, has ushered in a new era of cricket. There have been a plethora of apps for sports related news and notifications in the recent years, but never has a sports council gone all out by itself to ensure digital sports coverage as much as ICC.
To start with, ICC has set up a beautifully responsive website, www.icc-cricket.com, which is available on all devices, across all platforms. It features a section called the ICC CWC 2015 Match Centre (also available in the app, which we will come to, later), which provides live score updates and statistics from previous data, allowing for in depth analysis. It also contains match reports and analyses, a points table (obviously), and columns by retired cricketers and other experts. A very well received section of the website is the videos section, which contains clips of all highlights of the matches. This is where you can watch, again and again, that wonderful catch, or that marvellous sixer.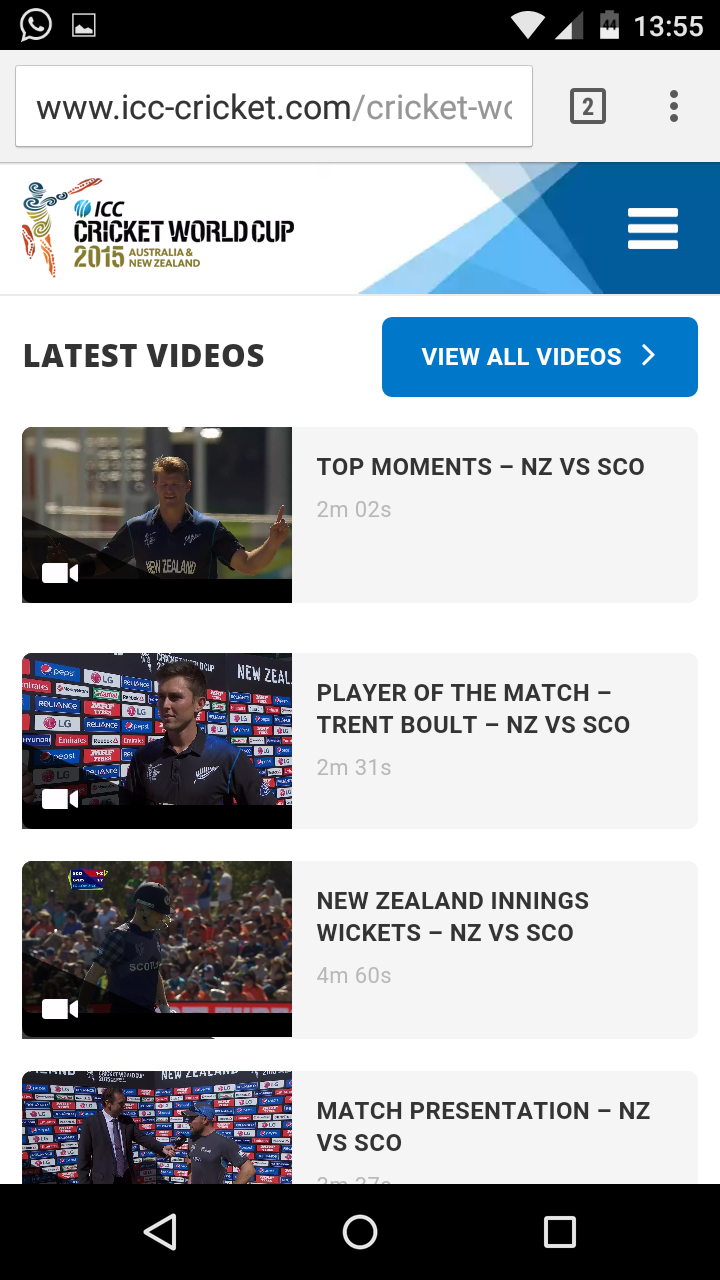 The videos section of the ICC website.
The officially released ICC 2015 app is loaded with features, which have you totally covered for when you're looking for anything related to the World Cup. It has fixtures, standings, stats, video highlights, ball by ball commentary. The usual. It also has polls, and a separate "My Team" section, where you can choose your team and get all information related to your team, right there. It shows player statistics, news and columns specific to your team. When you click on a match that's yet to come, you will see a countdown to the match, along with options to log in to Twitter to tweet under the match's hash tag.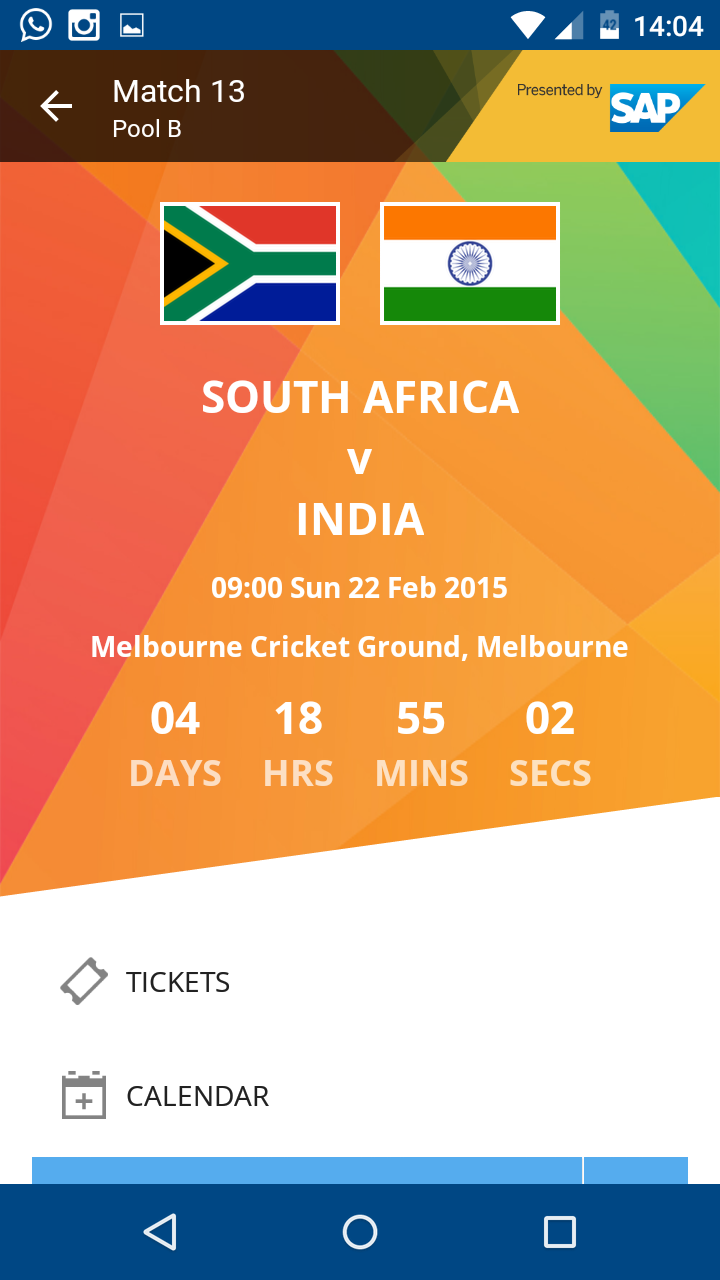 The countdown to the next match, as shown on the official app.
If all this wasn't enough, ICC has also teamed up with various social media platforms, namely, Twitter, Facebook, Instagram, YouTube and Google+. This has enables specialised World Cup related information to appear on people's feeds.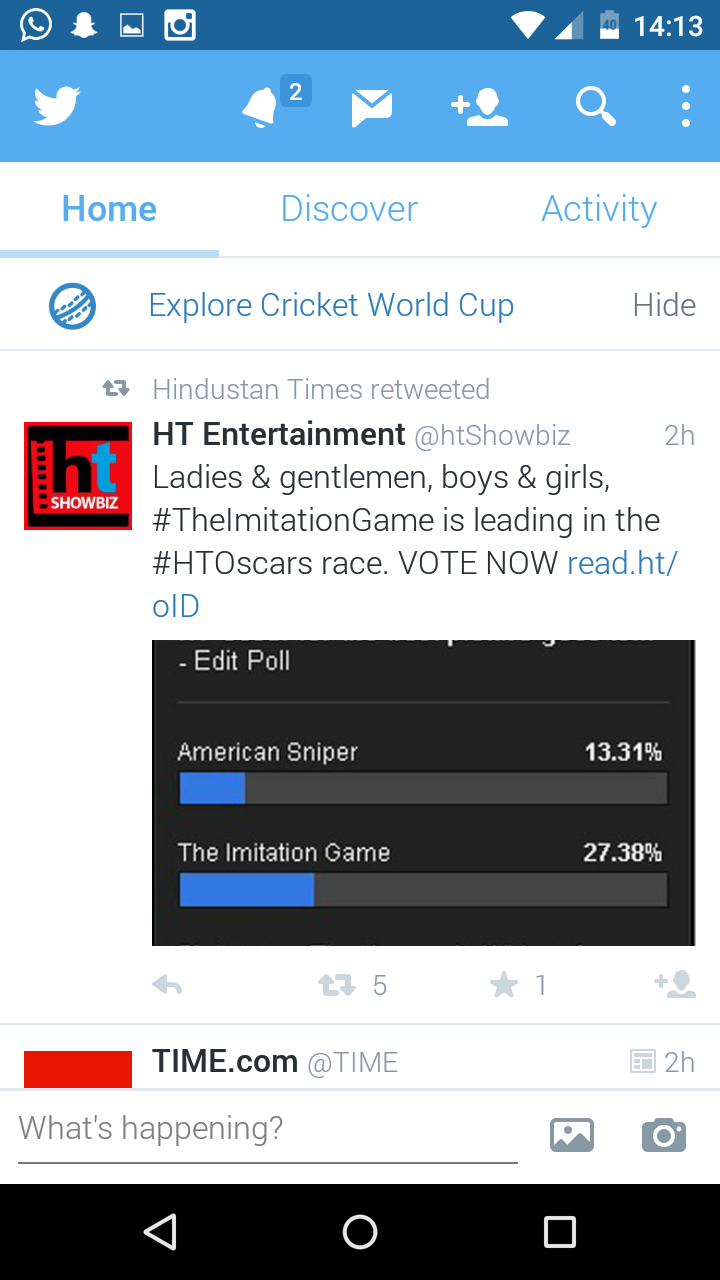 The "Explore Cricket World Cup" option takes you to another window with all tweets related to the World Cup, making them easier to access.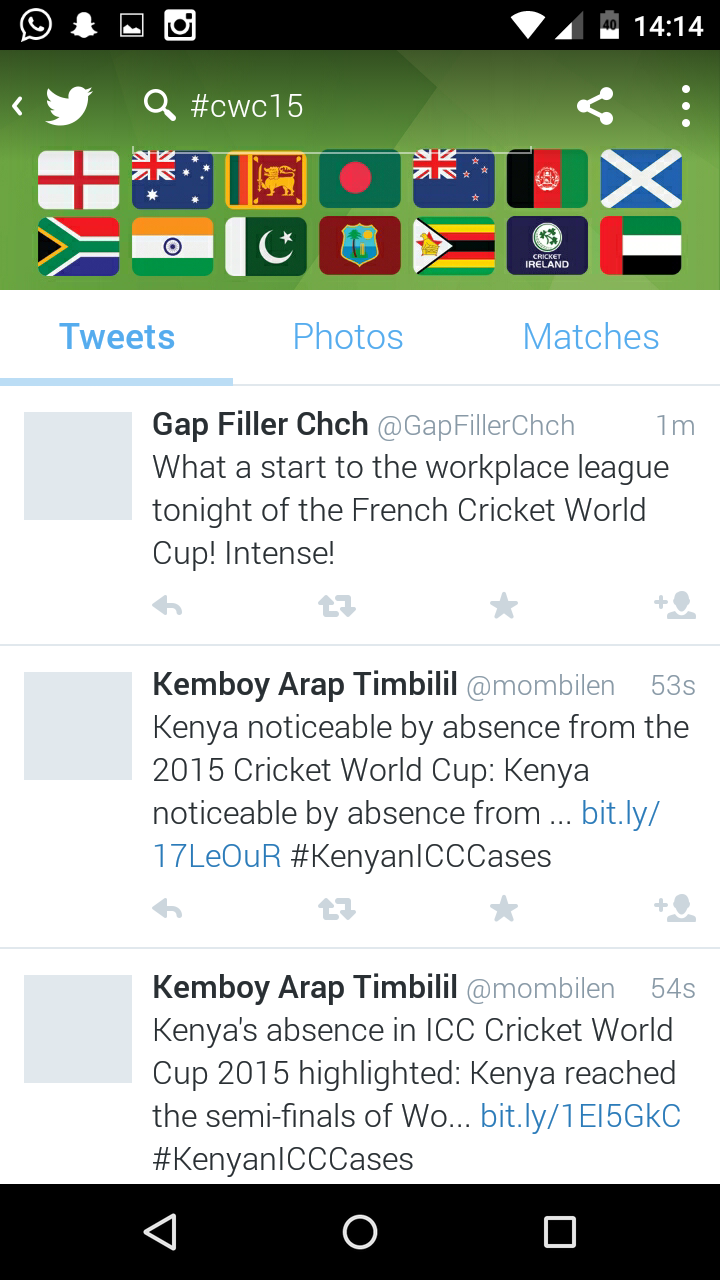 This is the window you are taken to. Isn't it convenient? All your World Cup tweets in one place, in one click.
Hasn't ICC really gone all out? What do you think? Reply in the comments section below.