Some Say Twitter is the true Social Network for Brands. Some People often Complain that there are no twitter users in India and its a waste of time to promote your brand on twitter! (JOKE!). Me? Well, I don't want to quote anything extreme now, but i agree that Twitter is a great asset for brands for not only promoting their Image but also to engage.
So, the first step is to set up a twitter account for your brand. Its quite simple. you have to write a short bio, setup a profile Image, Cover pic and boom ! Your twitter Account is ready! (almost!)
You have to select a custom URL for your twitter account. For ShootOrder it is https://twitter.com/Shootorder. While setting up a custom URL, Make sure it matches with your Brand URL. if it is not available then try to add a extension like com or in for example, twitter.com/shootordercom.
For Indian Brands, Twitter followers are even harder to get but you can! Just like we did. We have more than 8000 Followers on Twitter! (Take a deep Breath!)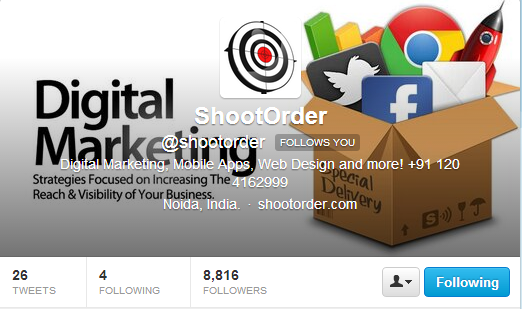 Twitter Bio should be short and should speak out about your business Pin Pointedly!
Make sure you with your audience with good content. Good Content always Pays Back. Is there a good twitter trend going on? Dive In!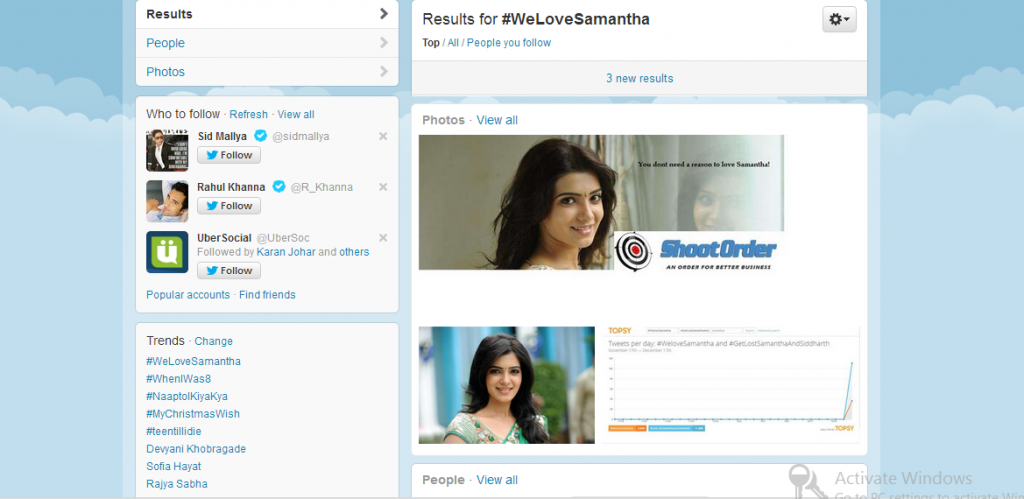 The above is an example, On twitter, #WeLoveSamantha was trending, We quickly designed a photo with a caption "You Don't need a reason to love samantha."  and we have gained so many followers from that trend alone! (#ThankyouSamantha) and our Logo was Showing up in Twitter Trends almost all the time while the trend was on!
So, Dive In to trends, Engage with the Audience and Give them good Content and they will Love it.
I'll Write more blogs about twitter for Business in future but this can help you get started.
Let me know what you think about the blog in the comments below.