Today, I am going to blog something very interesting and helpful for seo experts to get the top rankings on Google with particular keywords in almost no time. In my earlier post " step by step ways to improve search engine ranking ", I mentioned the best ways to optimize your website, make it search engine compatible, build the backlinks and wait for search engines to award you for your hard work. But here I am pointing out some simple, interesting, quick and tricky ways to get your website at the top rankings on search engines in few days.
Google Plus Local Business Page Setup
Google in present time is working hard and consistently to promote or position local businesses at the top in the their resepective locations. Also to build audience on Google+ these Google plus pages are prioritized in search engine positioning.
But its not as simple as it looks to just create a Google Plus page and find yourself at the top. There are some tricks and tips you need to follow to make it happen for you.
Include the keyword in the page name [Ex. SEO Company Atlanta | Company/Brand Name]
Point the map marker properly
Fill in the complete profile information [100%]
Verify the business, website, email address [put google+ badge on your website to verify website]
Get reviews on your page
Try driving some initial traffic to your Google plus page
By doing this atleast you can find your website on first page of Google i.e. on the map results in your location, if you can follow my earlier post and optimize your website may be you can find an organic ranking on Google with map results which gives additional advantage to drive more traffic to your website.
Example: Lets suppose you are a SEO company in Atlanta and you have setup a google plus page with name "SEO Company" and followed all the steps mentioned above then you can definitely find your website on first page of google for residents of Atlanta or people searching from the region of Atlanta.
It also works the same for Bing, you need to locate your business on Bing Maps with the same parameters mentioned above.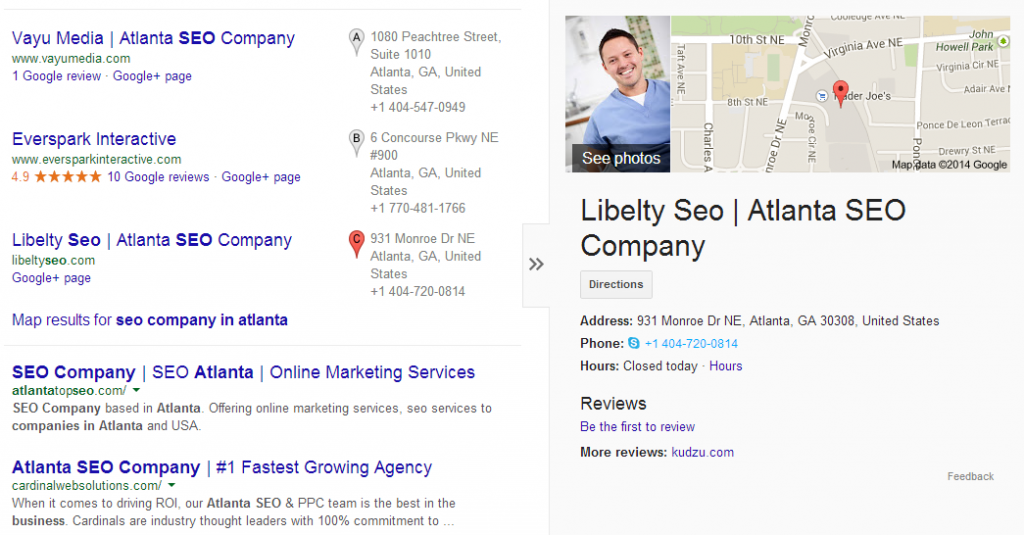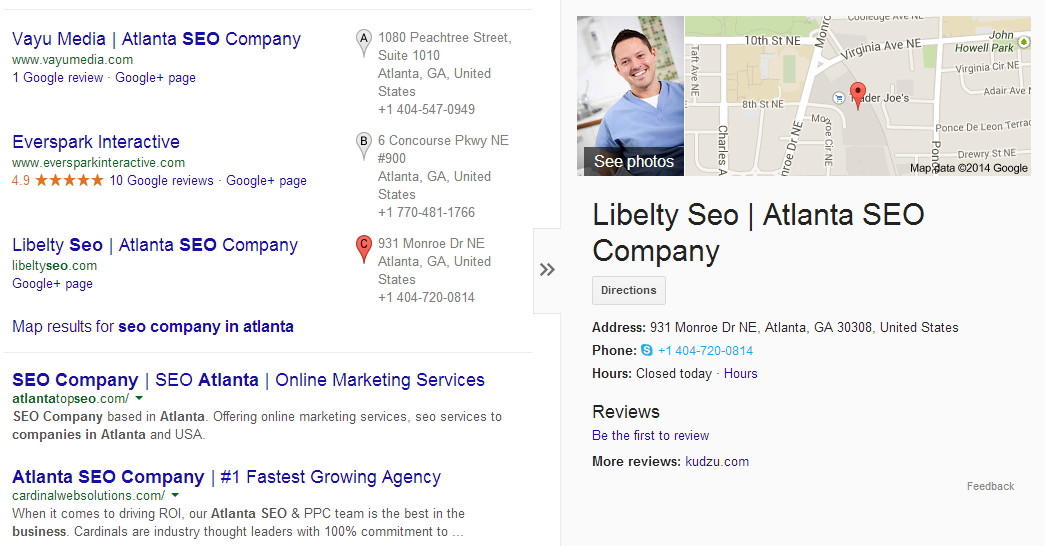 Youtube Video
Now that you have got a Google Plus page, you need to create a video for your brand/company and upload it on Youtube. Reason being-
There is a huge crowd of web developers who are constantly looking to generate content from Youtube and and publish on their website to earn from advertisements. This creates an opportunity for us to publish our content to all those website
Again Youtube is a Google Service, so undoubtedly there is a high priority of youtube videos in search engine results
Rich markup for videos on Google Search results. You might have noticed the appearance of videos with a thumbnail in search results clearly differentiate the content and drives more traffic comparably
But again you need to follow some tips and tricks to gte it perfectly work for you.
Include master keyword in video title, description and keyword
Include link of your website in the description of video
Categorize your video properly
Add location to your video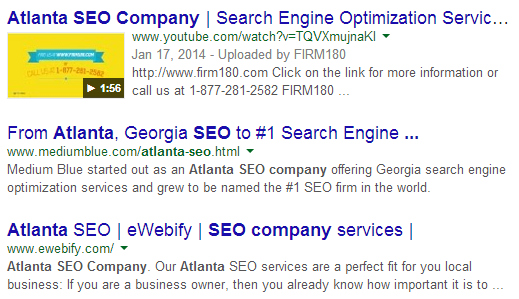 Publish company profile in pdf & ppt format on document sharing websites
I know how curious you are to find out the next trick to get your website on the top positions on search engines. Every company has to invest a bit of time to create their company profile or a catalog of their products and services, its the time to utilize these materials for SEO (Search engine optimization) purposes. As I have already mentioned there are hungry hunters who are looking constantly to fetch content from multiple sources and put them in comparison on their website to gain traffic and earn from it, about which we should never be disappointed because it is going to help us.
In SEO strategy link building is the hardest and the most important factor playing major role in search engine rankings algorithm of various search engines. So, it is very important for us to get our content and website address on those websites which are related to ours. That is what this trick is going to achieve. Not to mention nothing is easy, follow the parameters-
Make a .doc, .pdf and .ppt file with keywords in the title, body and footer
Make sure you have included anchor link on these pages [Try to put the web address in footer on all pages]
Make sure the size of the file is not bulky [Try to keep the size below 3MB]
Name the files with related & productive keywords
Upload the files on Document sharing websites like SlideShare.com, Scribd.com etc…
These are three easy, quick & achievable tricks you need to follow to position your website on the top rankings on Google. There are some more which are not too easy but effective to gain you organic search rankings. But, as they say nothing is easily available in this world, for more tricks you need to send a request at my email Id rajat@shootorder.com with subject : Fan of your blog! Curious about next tricks
Am I wrong anywhere?